Elena Seranova Life Sciences Innovator Well-Being Enthousiast
1.
Seranova, E.
, Ward, C., Chipara, M., Rosenstock, T.R. and Sarkar, S. (2018). In vitro screening platforms for identifying autophagy modulators in mammalian cells.
Methods in Molecular Biology
(Accepted)
.
2. Sharma, V.,Verma, S., Seranova, E., Sarkar, S. and Kumar, D. (

2018). Selective autophagy and xenophagy in infection and disease (2018)


Frontiers in Cell and Developmental Biology, 2018; 6: 147.

3. Seranova, E., Connolly, K., Zatyka, M., Rosenstock, T., Barrett, T., Tuxworth, R. and Sarkar, S. (2017). Dysregulation of autophagy as a common mechanism in lysosomal storage diseases. Essays In Biochemistry, 61(6), pp.733-749.
Powered by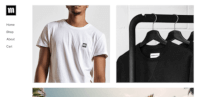 Create your own unique website with customizable templates.